Images done with DAZ Studio and might be postworked in Photoshop.
Title: Der Abgrund
Summary: Der Abgrund ist eine alte Geschichte, die ich vor vielen Jahren geschrieben und als die Geschichte ausgewählt hatte, die ich als erstes übersetzen wollte. Als ich die Geschichte dann Ende Oktober 2019 veröffentlichte, hatte ich auch einige digitale Bilder erstellt, um den Text zu begleiten. Diese illustrierte Ausgabe war zunächst nur auf meiner Patreon-Seite erhältlich, doch als Geschenk zu Weihnachten 2019 stellte ich sie auch hier zur Verfügung. Die Geschichte handelt von einem Mann, dessen Welt in einem Inferno vergeht und der daraufhin in den Abgrund stürzt, wo er seine wahre Bestimmung erfährt.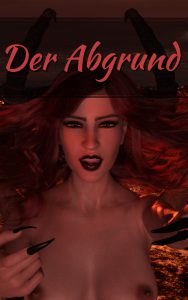 Der Abgrund
Title: Sie waren immer da!
Summary: Im Oktober 2019 schrieb ich für einen Halloween-Wettbewerb, dessen Thema "Ever Watching Eyes" war, eine Lovecraftsche Kurzgeschichte über eine junge Frau und mysteriöse Augen, die sie von außerhalb ihrer eigenen Welt beobachten. Die Geschichte gewann den zweiten Platz in der Schriftsteller-Kategorie und kann entweder in der englischen Übersetzung auf der Wettbewerbsseite gelesen oder hier auf Deutsch heruntergeladen werden. Die PDF-Version enthält ein Bild, das ich für denselben Wettbewerb, allerdings für die 3D-Kategorie, gemacht habe.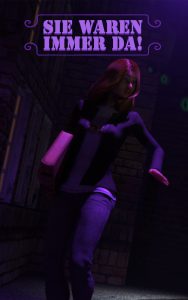 Sie waren immer da!
Title: The Abyss
Summary:
The Abyss is an old story I wrote many years ago and chose as the story I wanted to translate first.
When I published the story in late October 2019, I created some digital images to accompany the text. This illustrated edition was initially available only on my Patreon page​, but as a gift for Xmas 2019, I also posted it here.
The story is about a man whose world perishes in an inferno and plunges subsequently into the Abyss, where he discovers his true destiny.
The Abyss
Title: They were always there!
Summary: In October 2019, I wrote for a Halloween contest, whose theme was "Ever Watching Eyes," a Lovecraftian short story about a young woman and mysterious eyes watching her from outside her own world. The story won second place in the writer's category and can either be read on the contest page or downloaded here. The PDF-version includes an image I made for the 3D category of the same contest.​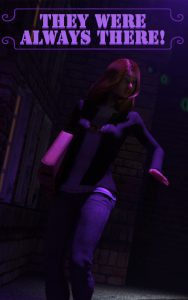 They were always there!